CONSISTENTLY, SAFELY & QUICKLY make 10 - 15% per trade.
Positive Theta utilizes both directional and non-directional trades structured to collect option premium from out of the money options that slowly but surely erode in value as they approach their expiration date. The result... high probability trades that make money whether the underlying goes up, goes down, or stays flat.
There are three big reasons why you should include Positive Theta options trades in your investment portfolio (vs. just trading stocks or buying options):
Higher yields from more statistically probable trades

Significantly Limit Losses & Maximize Gains

Profit without having to guess what direction a stock or ETF will move
How can the Positive Theta strategies help you consistently and safely grow your portfolio each and every month, despite market conditions?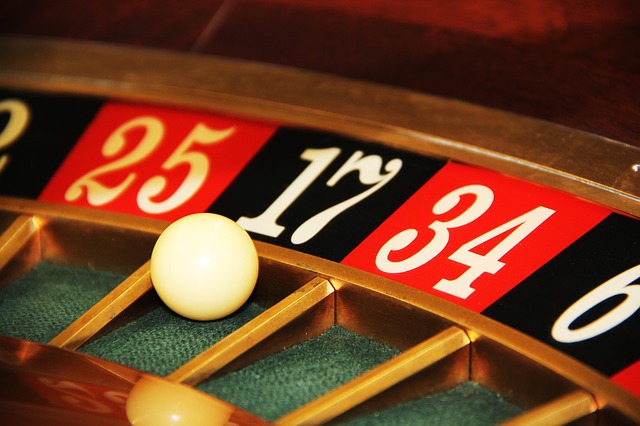 The key element of the strategies is the same as that used by the Casinos... ODDS, pure and simple. Just like the odds of getting Black 17 on the roulette wheel are real low, the odds that an out-of-the-money option buyer makes money on the trade, by option expiration, are very low.
These premiums consistently can deliver 10 - 15+% in profits per trade. Depending on the size and volume of your trading activity, that can add up to a 120 - 180% ROI for the year!
Generate Consistent Profits In Up, Down, and Even Sideways Markets!

Absolutely No Options Training or Experience Required To Succeed!

Invest Just 15-30 Minutes Per Week Maintaining Your Trades!

Get Started With As Little As $5,000 in Your Investment Account!
If you're ready to subscribe now, click on the PayPal button below. It's $0.01 for the first week to try it out, then $59 per month thereafter. If not, please continue reading.
You just need to "think outside the box" when it comes to traditional stock investing. Stop placing the bets on stock price and movement and start taking them.
Specifically, Positive Theta focuses on the following option selling strategies:
Condors

Butterflies

Calendars (single and double)

Bull Put Spreads

Bear Call Spreads

Diagonals (single and double)
When designing a trade, I first carefully analyze the underlying stock / ETF and its performance over an extended period of time. I then utilize the "greeks" - delta, gamma, theta, and vega to devise low risk, non-directional and slightly directional trades capable of generating 10 - 15+% returns in as little as 7 to 14 days.
As a member of PositiveTheta.com, all you really need to worry about is counting your profits because I:
Research and find the trades

Determine which options to buy/sell

Provide exact Entry/Exit points on each trade

Recommend how much to risk on each trade

Explain how to minimize losses for each trade

Help keep the trade on track for generating consistent 10-15% profits per trade in up, down and even sideways markets

Clearly state the maximum Loss or Profit for each trade
The strategy goal is to make at least 10 to 15+% per trade by selling time premium and keeping losses to an absolute minimum by doing only high probability trades, and adjusting positions before they get into trouble and veer into losses.
You can become a member of PositiveTheta.com for the rock-bottom rate of just $59 per month which is re-billed automatically each month unless cancelled prior to your re-bill date. There is no contract so you are free to cancel at any time.
With Positive Theta you will...
Never Worry About "Buying High and Selling Low" Again

Stop Wasting Your Precious Time Researching for Trades

Gain Exposure to High Probability trades

Spend as Little as 15-30 Minutes / Week Maintaining Your Trades

Minimize Risk and Maximize Gains in Up, Down, and Sideways Markets

Learn to Generate Weekly Income From Your Trading
To complete your registration, please click on the link below where you will then be redirected to Paypal, our payment gateway, to facilitate your payment. Once your payment is received, you will have immediate access to the members only section of PositiveTheta.com via your chosen username and password.
Try out Positive Theta now for just $0.01 for the first week!
If you're happy with the service, do nothing and you'll then be charged $59/month after the one week trial. If you decide it's not for you, just cancel before the end of the one week trial and you won't be charged anything more.